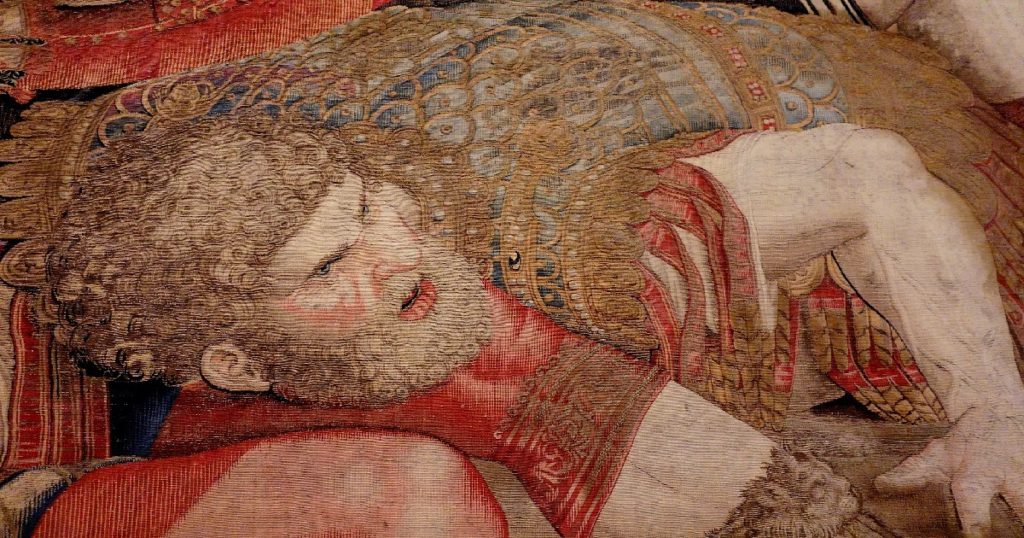 @johnvinod | April 2, 2021
Let us read Matthew 27: 45-54. In the account of the crucifixion and death of Jesus Christ, there are so many people, aspects, and incidents in a matter of just a few hours. One could spend a lifetime studying these particulars, meditating, and learning from them. However, for me, one remarkable character who stands out on the Calvary hill is the unnamed Roman centurion. Why so? It is due to his confessional statement, "Truly this man was God's Son!" (Matthew 27: 54 NRSV), or "Truly this was the Son of God!" (ESV). This extraordinary confession comes under circumstances like no other.
A Roman centurion was in command of about one hundred soldiers. He must have been an experienced soldier, a responsible man with authority, who was well trained and well paid. He appears to be the supervisor of the crucifixion of Jesus Christ along with two other small-time criminals, making sure the job was done right and on time.
Therefore, let us consider how the Roman centurion confessed faith in Jesus Christ. Most of the disciples had abandoned Jesus. They went into hiding for fear of the Romans and the Jewish religious authorities. It was only after the resurrection of Jesus Christ that they begin to gradually come out in the open and trusted his claims. The resurrected messiah appeared to the disciples in his glorious body, defying gravity and the laws of nature, making it easier to put faith and follow him. But the centurion confessed before the resurrection.
The centurion keenly studied everything about Jesus since morning. He must have wondered about everything Jesus said and did; and also, all that he did not say or do even when provoked. He must have witnessed many people die, but none died like Jesus. He must have pondered who was this man on the cross. He must have wondered if the forgiveness Jesus offered before he breathed his last was still available to him, for the centurion truly did not know what he was doing that day. Finally, "when the centurion, who stood facing him, saw that in this way [Jesus] breathed his last, he said, "Truly this man was the Son of God!" (Mark 15: 39 ESV).
Let us consider the scenario:
When on a small hill, where no one ever wanted to be, he noticed a frail man, almost naked, completely bruised and forgiving others, the centurion confessed his divinity.
When everyone laughed shaking their head reading the plaque with an indictment placed above the head of Jesus' cross, the centurion confessed his divinity.
When Jesus cried out "My God, my God, why have you forsaken me?", the centurion confessed his divinity.
When Jesus died on the cross, as a helpless man rejected and condemned by everyone, the centurion confessed his divinity.
When Jesus truly was a picture-perfect representation of a prophecy of the Prophet Isaiah; knowing not of this prophecy, the centurion confessed his divinity.
He had no form or majesty that we should look at him,

    and no beauty that we should desire him.

He was despised and rejected by men,

    a man of sorrows and acquainted with grief;

and as one from whom men hide their faces

    he was despised, and we esteemed him not (Isaiah 53: 2b -3 ESV).
When Jesus Christ had just breathed his last, right in front of the centurion, with a prayer on his parched lips, the centurion confessed his divinity.
When almost naked, listless body of Jesus was dangling from the cross, a symbol of shame and curse, the centurion confessed his divinity.
When he saw the midday sky turn dark, and witnessed his world enveloped in thickening gloom, the centurion confessed Jesus' divinity.  
When he did not know any claims about his resurrection, the centurion confessed Jesus' divinity.
When the resurrection had not yet occurred, the centurion confessed Jesus' divinity.
In the contemporary culture, where people like and follow the rising stars, popular preachers, celebrity pastors, published authors, tenured professors, narcissistic politicians, and suchlike; Jesus Christ counters it all by his barbaric death on the cross. However, the centurion advises us today to examine our motives, faith, confessions, creeds, and the spiritual inclinations. May we stand in rapt silence contemplating the mystery of the death of Jesus Christ, as the centurion did over 2000 years ago. And may we, too, follow the humble, humiliated, suffering, crucified Son of God; even when it goes against the trends of our culture. Amen.
---
---
---
Leave a Comment