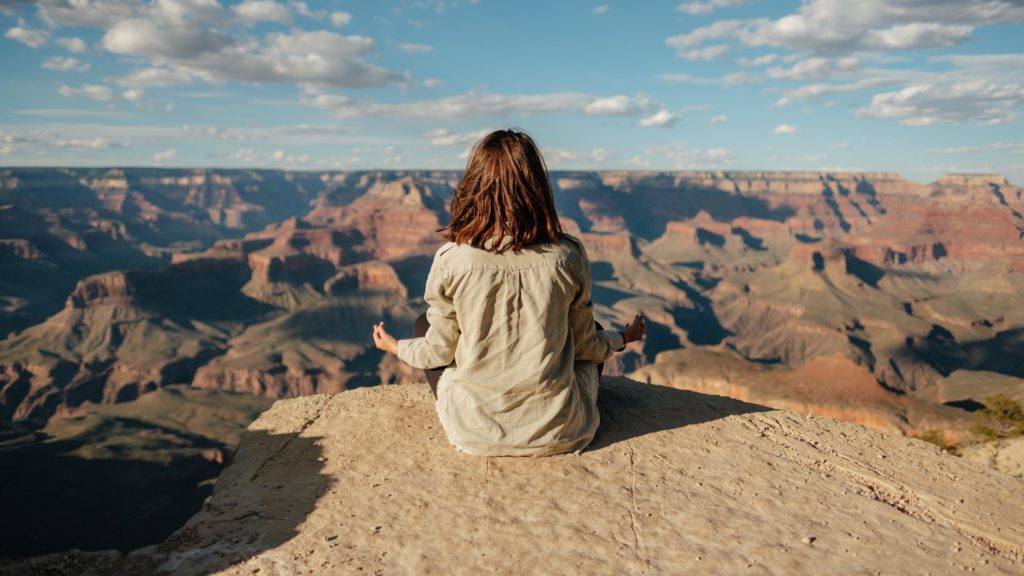 @johnvinod | March 12, 2021
I invite you today once again to read the temptations of Jesus in the desert from Matthew 4: 1-11. Apart from trying to sow the seeds of doubt in Jesus' mind, notice here that Satan's purpose, in all three temptations, is to divert Jesus' attention away from God. He tried to tempt Jesus to leave his relationship with God aside and turn inward to only think of himself.
That is why in the first two temptations, the devil says, "If you are the Son of God" then do this or that. Satan is suggesting that Jesus turn his eyes, feelings, mind and thoughts, and his filial relationship away from his heavenly Father. Then he wants Jesus to turn and look only within and for himself. This is an old trick of the devil. He has tried it before and has been successful in leading many religious seers and philosophers to do exactly what he suggested to Jesus. Some religious traditions and philosophical systems teach this very thing. Some of them discourage their followers from seeking God outside of themselves; instead, their Nondualist concept encourages searching and finding God within ourselves. In fact, some teach that "I myself am God" or "You are your own God." Thus, it eliminates the difference between human beings and God and between the creation and the Creator. They are taught to be one and the same being.
In the third temptation also, Satan proposes that Jesus turns his back on God and instead worship Satan to enrich himself. Satan assumes that "all the kingdoms of the world and their splendor" belonged to him and if only Jesus would turn away from God, he could glorify himself by receiving these as his reward (Matthew 4: 8).
Jesus Christ's response to all these suggestions is quite similar as he addresses the devil's fundamental suggestion—to turn away from God and think only of himself. In all three responses, Jesus makes it a point to bring God back to the center where he belongs. Jesus makes his steadfast faith in God unambiguously clear to Satan. Jesus asserts that doing the will of God and worshipping God alone were absolutely essential to him. See in Matthew 4: 4, 7, and 10:
4 But he answered, "It is written,

"'Man shall not live by bread alone,

but by every word that comes from the mouth of God.'"

7 Jesus said to him, "Again it is written, 'You shall not put the Lord your God to the test.'"

10 Then Jesus said to him, "Be gone, Satan! For it is written,

"'You shall worship the Lord your God

and him only shall you serve.'"
Since we, too, are tempted today with the same old tricks of the devil, let us learn today from the example of Jesus Christ. In the midst of our own temptations and storms of life, let us refocus our eyes on the biblical God. Let us look beyond ourselves and our selfish ambitions. Instead, let us look unto Jesus, the author and finisher of our faith. Let us recommit to keep God in the center of our lives, our decisions, and our actions. This will ensure that like Jesus, we, too, may outwit Satan and live a victorious life in Christ. Amen.
If you'd like a paperback, please send us a message through the contact us form on the left.